Shaltigoe Basin Development
Our next phase of growth is to provide deep water berths and shelter for larger oil and gas, renewable and cargo vessels and cruise liners.
Wick Harbour Authority has identified the Shaltigoe area  (south side of Wick Bay) as having the best potential, and its development will form the first of a two-part project to provide breakwaters that will eventually form the Wick Bay Development to fully the protect the bay from storms.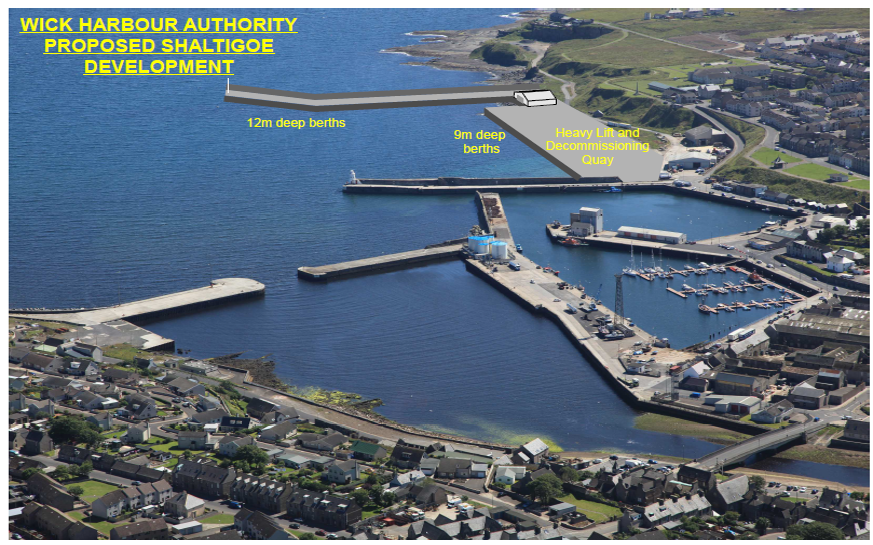 A large reclaimed quay area would be fully designed with high loading capability areas and environmentally protected surfaces for activities such as oil decommissioning work.
In order for us to progress into this lucrative market, the Shaltigoe Quay and deep water berthing basin will provide sheltered 9m & 13m berths with heavy lift capabilities. This will facilitate large ships and barges to use the port and the onshore decommissioning facilities.  Wick Harbour has held discussions with potential partners/companies to explore the opportunities to jointly construct the new facility.