A tour around Wick Harbour 8 January 2019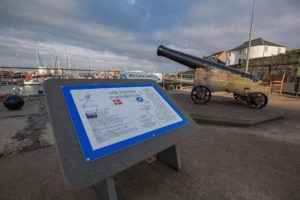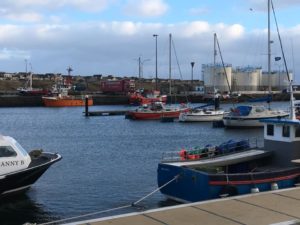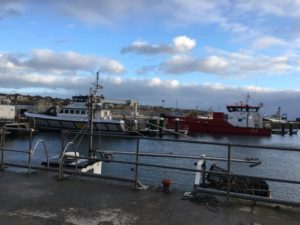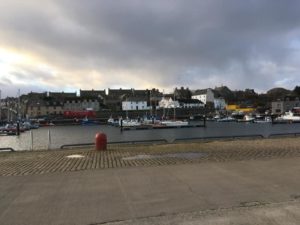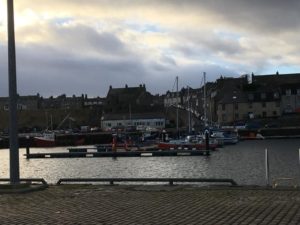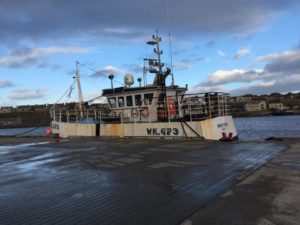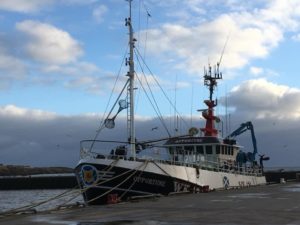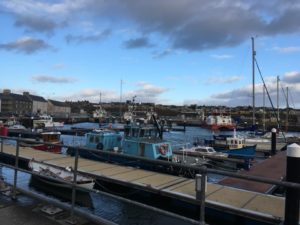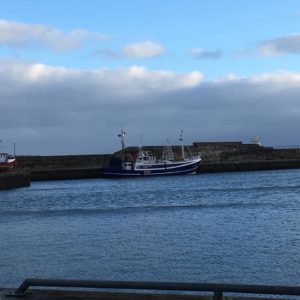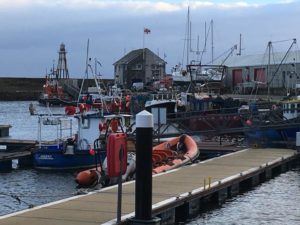 Corallian Energy Limited – Jack Up Drilling Rig
General Mariner Notice
We have been contacted by Corallian Energy Limited with information regarding forthcoming drilling rig work . For more information on this please follow the attached link.
Corallian Energy Limited – Notice to Mariners and Fishermen Drilling Rig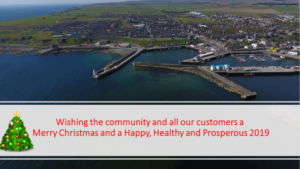 Latest Harbour Newsletter November 2018
****click on the link below to view our latest Harbour Newsletter****
RNLI Wick Lifeboat Day 15 June 2019
Date for your 2019 diaries everyone – come along and support RNLI Wick Harbour Lifeboat Day 15 June 2019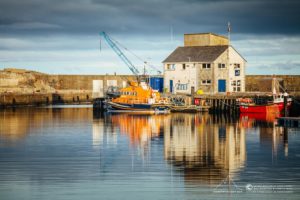 images courtesy Gordon Mackay
Port Information Notice 5 December 2018
Harbour News – Appointment of Deputy Harbourmaster
The Board of Wick Harbour Authority are delighted to announce the appointment of Ian Cormack to the post of Deputy Harbourmaster.  As Coxswain of RNLI Wick Lifeboat for 18 years and Wick Harbour Pilot for 7 years, Ian brings a wealth of experience to the role .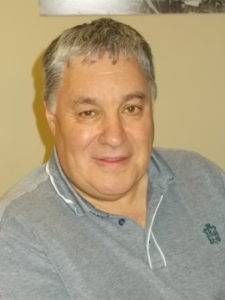 John Mackay Vice-Chairman said " Following a competitive process with some excellent candidates, we are thrilled to welcome Ian to the team here at Wick Harbour ".
"The developing offshore wind farms in the Moray Firth have provided Wick Harbour with tremendous  opportunities for the future and this appointment strengthens our team further, and demonstrates the Board`s determination to grow and develop the harbour and its various associated businesses."
Ian said " Its farewell to my position in the RNLI, a post which was a privilege to hold,  but I now look forward to taking up the post of Deputy Harbourmaster at Wick Harbour where there are exciting developments taking place. I look forward to the challenges and opportunities this will bring. "
SCOTTISH ENTANGLEMENT ALLIANCE (SEA)
Calling all local fishermen…..
We have been contacted by Ellie MacLennan from the above organisation who will be in the Wick Harbour area Thursday 15th & Friday 16th November 2018. Launched in 2018 , the Scottish Entanglement Alliance ( SEA ) is a partnership between 6 organisations dedicated to promoting and protecting Scotlands wildlife, heritage and sustainable marine industries. Ellie is hoping to make contact with as many local fishermen during her visit at the end of this week . If you wish more information on this project please follow the link below or visit www.scottishentanglement.org
If you could spare 10-15 minutes to meet with Ellie please e-mail office@wickharbour.co.uk
Wick Harbour Operations – Wind Turbine Cargo
Dear Harbour User,
Harbour Operations – Wind Turbine Cargo & Car Parking
All Harbour Users are advised that another shipment of Wind Turbine components is expected on the Commercial Quay River Harbour on Wednesday 31 October 2018 weather permitting. Discharging of the cargo is expected to commence Wednesday 31 October 2018 and take 3-4 days.
To comply with Health and Safety Regulations and to assist with these Harbour Operations NO PARKING will be available within the BLUE highlighted areas on the attached harbour plan.
HARBOUR PLAN WIND TURBINE PARKING RESTRICTION
We aim to keep disruption to a minimum and will update all users when future shipments are due.
Please look out for the harbour NO PARKING signs.
During the discharging of this cargo and the transporting of the components, the access to the Commercial Quay will be closed.
Access will be restricted to harbour users operating from the Commercial Quay.
Should you have any queries, please do not hesitate to contact the Harbour Office on
01955 602030 or email office@wickharbour.co.uk.
Yours faithfully
Malcolm Bremner
New Notice to Mariners 25 October 2018
Notice to Mariners Seabed Levelling Inner and Outer Harbour 25 Oct 2018