Wick is a vibrant town on the northeast tip of mainland Scotland.
A wide variety of activities and things to do are right on your doorstep. Do as much or as little as you choose…
Award-winning Wick Heritage Centre

Pulteney Distillery & Visitor Centre
Distillers of award-winning fine malt whisky.
Tours available.

Dunnet Bay Distillers & Visitor Centre
Distillers of Rock Rose Gin.
Tours available.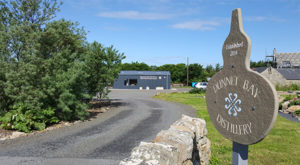 https://www.dunnetbaydistillers.co.uk/visit-us/
Lyth Arts Centre
A year-round programme of Live Performances and exhibitions presents the best work of small-scale touring companies – often innovative and experimental.
This includes drama, dance, jazz, folk, world, and new music.
Check out their website for up to date event information.
St Fergus Gallery
Castle of Mey & Visitor Centre
Home of HM Queen Elizabeth – the Queen Mother
https://www.castleofmey.org.uk/
Nucleus
Archive of the nuclear power industry and of local history and heritage
www.highlifehighland.com/nucleus-nuclear-caithness-archives
Caithness Seacoast
See the other side of Caithness with an exhilarating trip aboard
https://www.caithness-seacoast.co.uk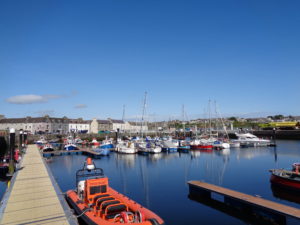 .
Archaeology
A rich archaeological heritage exists throughout Caithness.
World-class examples of historic sites such as the Neolithic 5000-year-old Camster Cairns are just on your doorstep.
The Yarrows Archaeological Trail is located 5 miles south of Wick.  The trail takes you on a walking route around Loch Yarrows – an area of large pre-historic remains, comprising a bronze age chambered cairn and a fine example of an iron age broch.
https://www.venture-north.co.uk/plan/attractions/yarrows-archeaological-trail
Sinclair & Girnigoe castles
Located west of Noss Head lighthouse dates back to the 14th century.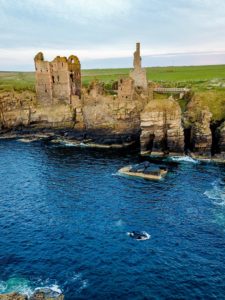 www.castlesinclairgirnigoe.org
Walking
Explore the Telford trail around Wick finding out more about Thomas Telford`s engineering influence in the area.
Explore the varied paths located in and around the town, taking you walking around the river, or perhaps around the North and South Head pathways.
Why not take the pathway towards the Castle of Oldwick which is perched precariously on a steep sea cliff promontory.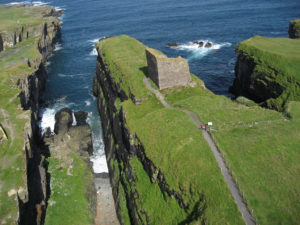 A delightful exploration on foot awaits just around the corner — whatever your chosen route…
Many other walks and pathways are available to explore throughout Wick and its surrounding areas.
Contact the Harbour Office for more information.