High Water Protection Gate
The High Water Protection Gate (HWPG) is an exciting ongoing Wick Harbour Authority project.   Currently (2018) WHA are progressing with plans and costings for the provision of a sliding gate that will prevent the storm swells and wave action affecting vessels moored in the outer and inner Harbour.  This project, on completion in 2019 will enable the port to provide 24/7 year-round safe berthing in the Outer Harbour and will effectively double the Harbour capacity.
The installation of a horizontally sliding gate, whilst preventing storm/wave driven energy reaching the outer harbour basin, will not restrict tidal flow, because there will be a clear gap of approximately 1m below the bottom of the gate and the seabed, through which the tide will flow.   The gate is designed to comply with emergency requirements of the RNLI Life Boat.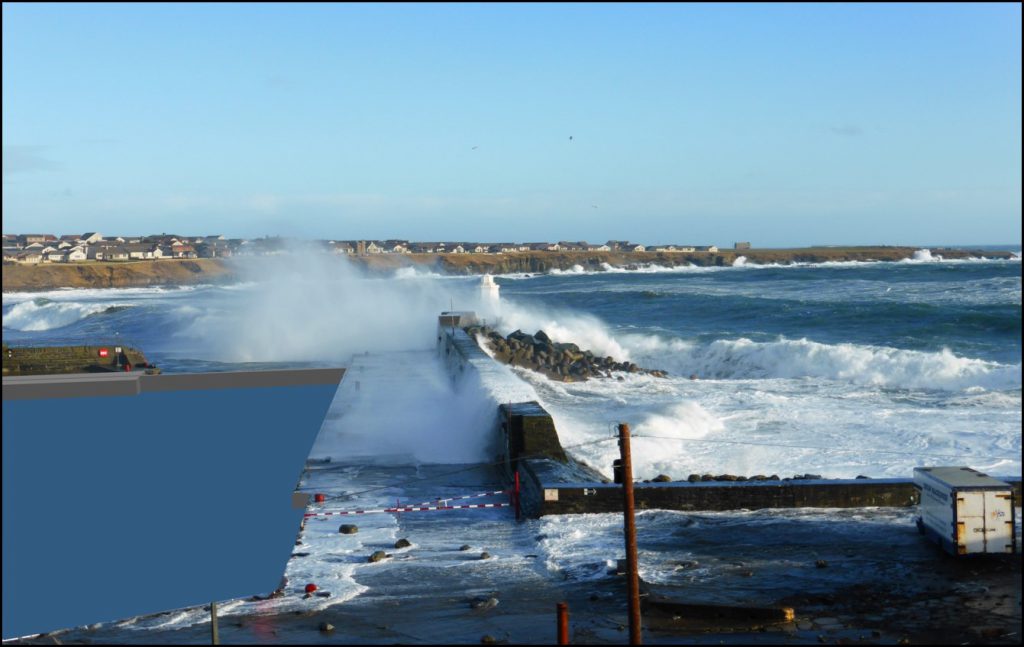 The provision of this HWPG will mean that the Harbour can continue to attract new vessels and business from Renewable Energy, Oil and Gas, Fishing etc. and provide wider economic benefits and employment to the area.
This key development is the latest stepping stone in providing long-term growth and financial stability for the port of Wick.