Highlands and Islands Energy Awards 2019
We were delighted to have been nominated and selected as finalists in the inaugural Highlands and Islands Energy Awards which took place last week at the Kingsmills Hotel , Inverness. Despite being unsuccessful , we made it through to the final 2 in Best Marine Operator Supporting or Supplying Offshore Renewables.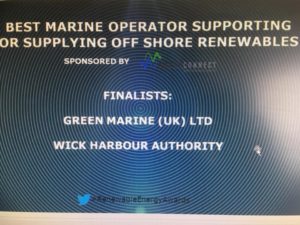 Congratulations to our friends, Orkney company Green Marine (UK) Ltd who took home this prestigious award.
We were also finalists in the Best Public Sector Collaboration through our involvement with the Beatrice Offshore Windfarm .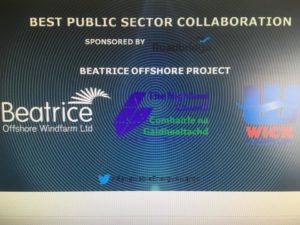 Congratulations to SSE`s Stonelarig Windfarm  – worthy recipients.