Harbour News Tuesday 2 April 2019
We`ve had a busy few weeks around the harbour with cargo activity, new Crew Transfer vessels arriving and the usual fish landings.  Cargo vessel Helen Anna was in port delivering pipe cargo beginning March 2019. Mid March saw the arrival of the Eems Delta with a cargo of lime.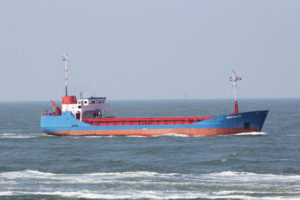 The Tanker Antares was in with fuel 19 March 2019.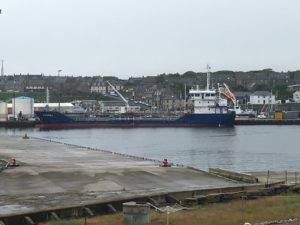 March saw the arrival of 2 new Crew Transfer Vessels to the harbour – Seacat Volunteer and Dalby Humber. Both vessels working out the Beatrice windfarm site.  Over the next few weeks further vessels will be arriving in port as the summer campaign out at the windfarm site gears up.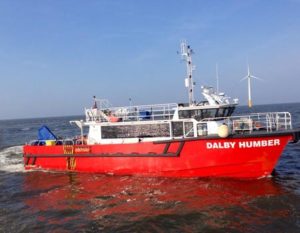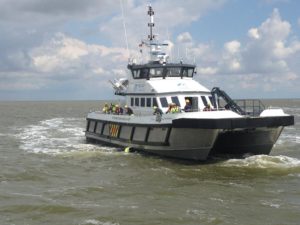 End of March/beginning April culminated with the Amadeus Aquamarjin calling with cargo of lime.
The SMN Explorer arrived in port today with the Subsea 7 towhead structures. The vessel is successfully berthed on the North Pier and is currently discharging her cargo for onward transportation to the Wester Site.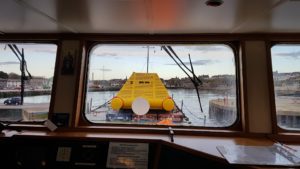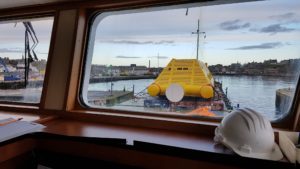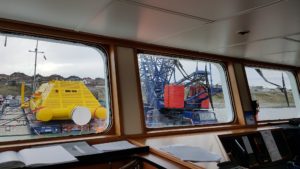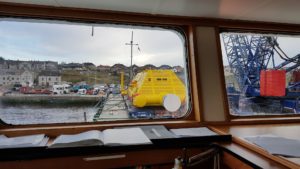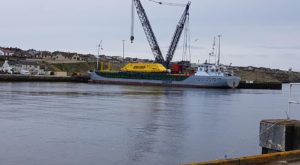 Various visiting white and shell fish boats have landed during the month consigning their catches to market.