Harbour News – Appointment of Deputy Harbourmaster
The Board of Wick Harbour Authority are delighted to announce the appointment of Ian Cormack to the post of Deputy Harbourmaster.  As Coxswain of RNLI Wick Lifeboat for 18 years and Wick Harbour Pilot for 7 years, Ian brings a wealth of experience to the role .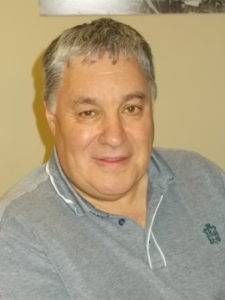 John Mackay Vice-Chairman said " Following a competitive process with some excellent candidates, we are thrilled to welcome Ian to the team here at Wick Harbour ".
"The developing offshore wind farms in the Moray Firth have provided Wick Harbour with tremendous  opportunities for the future and this appointment strengthens our team further, and demonstrates the Board`s determination to grow and develop the harbour and its various associated businesses."
Ian said " Its farewell to my position in the RNLI, a post which was a privilege to hold,  but I now look forward to taking up the post of Deputy Harbourmaster at Wick Harbour where there are exciting developments taking place. I look forward to the challenges and opportunities this will bring. "